No#1 Clipping Path Service Provider
Do you have some images you want to improve, retouch, or re-imagine? Then, look no further because our clipping path service is here to put an end to your worries. As your trusted clipping path service provider, we take pride in our acclaimed powerhouse of image-editing team that continues to meet the needs and expectations of our clients here and beyond.
Our clipping path company specializes in providing beautifully and perfectly rendered images in your preferred color scheme according to your standards and requirements. Whether you are looking for professional photos for your brand campaigns, flawless images for your ecommerce site, eye-catching family photos for your photography business, or anything in between, you can count on us to render the kind of results you are looking for. We can combine our clipping path service with other services to ensure that your photos will look the very best they can be.
Professional Clipping Path Service
Another name for clipping path is deep etch. It is an editing process whereby paths are created around the subject of a photo. You may be asking why path needs to be created around a photo's subject. There are times when objects will have to be separated from an image background in order to have them removed or changed. Through such technique, it becomes easy to edit any photo after having to cut out its image.
Where is a clipping actually required?
It is very common for the background of an unwanted image to be changed. Therefore, clipping is regularly used. In case you happen to be an online retailer who wants to increase sales and conversion rates through improved product images, this technique will play a very crucial role in such process. It can be used to tweak the background of any product image in various ways. For instance, it gives you the freedom of changing the colors of such product with the aim of having a version that is unique and different. This is means you won't have to go through the stress of shooting different versions manually.
CutThePhoto has proven to be an expert company when it comes to hand drawn clipping path service. You will be getting nothing short of the best of services due to our high level of expertise in rendering deep etch services.
Levels of Deep Etch Service Complexity: How Much Should I Pay?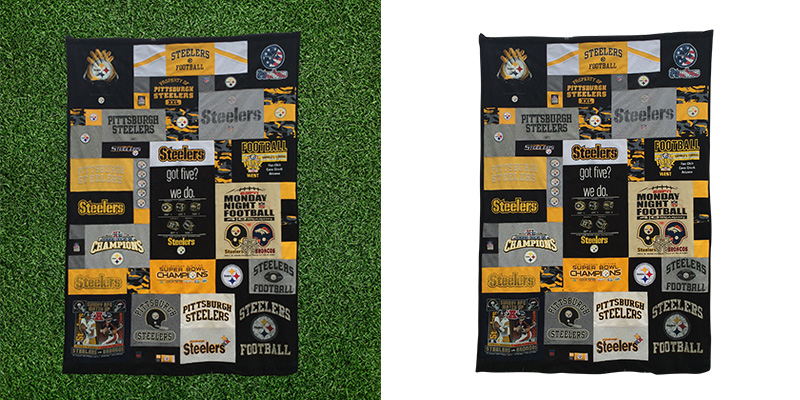 Basic Deep Etching Service
This is not just the easiest but also the most the affordable amongst other options when it comes to creating paths around a photo's subject. Solid objects can be removed with few curved edges. The basic deep etching technique is used here. It is usually a great option for products such as simple canisters, balls, books, framed art, and smartphones.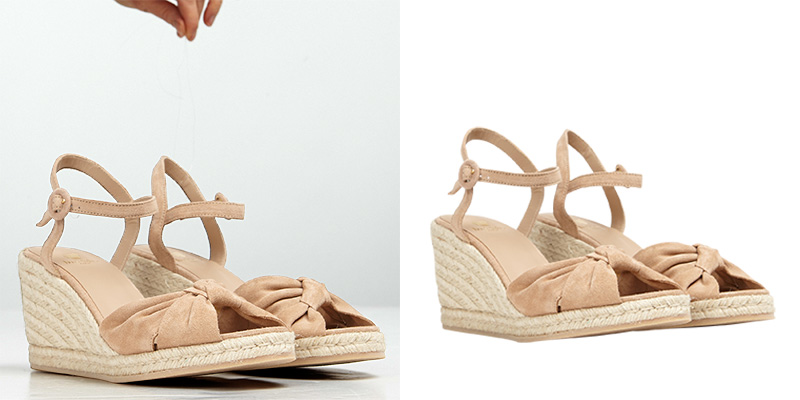 Simple Deep Etching Service
As compared to the basic deep etching explained above, this seems to be more difficult even though it can be created without wasting time. Also, the cost/price is higher. In this process of editing, objects with more edges can be removed. It is usually perfect for objects which have holes. An example can be a necklace or ring. Through this form of editing, it becomes easy to tweak the backgrounds of items like furniture, vehicles, jewelry and others.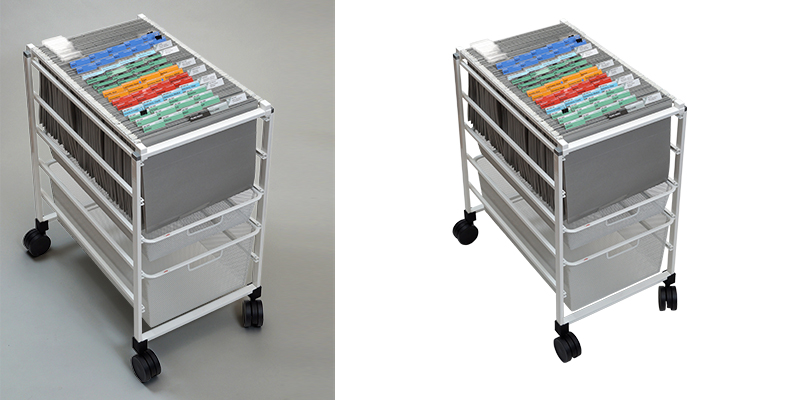 Medium Deep Etching Service
This usually has to do with objects which are characterized by complicated edges. This category of clipping path service is always difficult since different paths will have to be merged together after being created for the final result to be achieved. As expected, clipping paths like these usually command higher prices as compare to the basic and simple clipping paths being explained above. It is a great option to explore when you have the background of a simple item removed.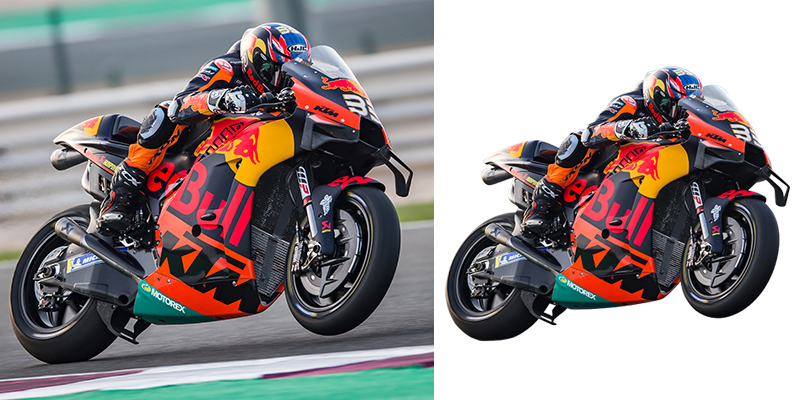 Complex Deep Etching Service
Objects with multiple holes and complicated edges will go through this process. It can also involve multiple objects and those with different levels of transparency. This form of clipping can be very costly due to the amount of time required to get each task completed. Complex clipping paths are required for animals with hair or fur. It can also be perfect for complex products, multiple groupings, and images with models.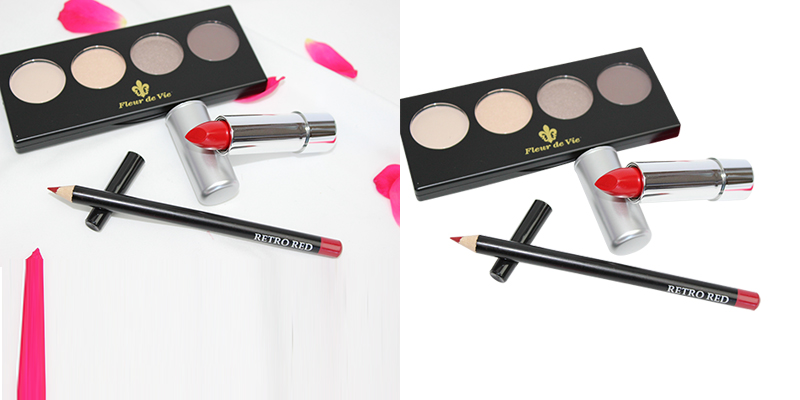 Multiple Deep Etching Service
These are complex or complicated clipping paths with extra paths which have been crafted carefully within a particular product. Through multiple clipping paths, you won't need to bother about re-shooting in order to change a product's color or correct shadows especially in any part of such image. This form of deep etching is perfect for complicated products or a situation whereby product regrouping is required for change/correction of color.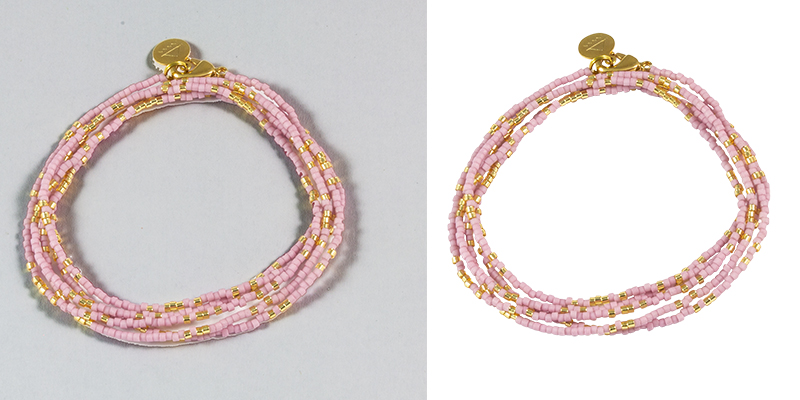 Super Complex Deep Etching Service
There are objects that may require lots of individual clipping paths. In this case, multiple or complex simple technique explained above won't have much impact as expected. When product images seem tough and complicated, super complex clipping techniques will be required to make them look perfect. Please note that the cost for this process is very high as compared to others explained above. For optimal results to be achieved, image masking may also be used. It is usually recommended for furniture pieces characterized by multiple cut-outs, highly complex jewelry, grouping of furry items, pet crates.